Run for Renee aura sa dernièere course de cette anné dimanche le 29 octobre
27 octobre 2017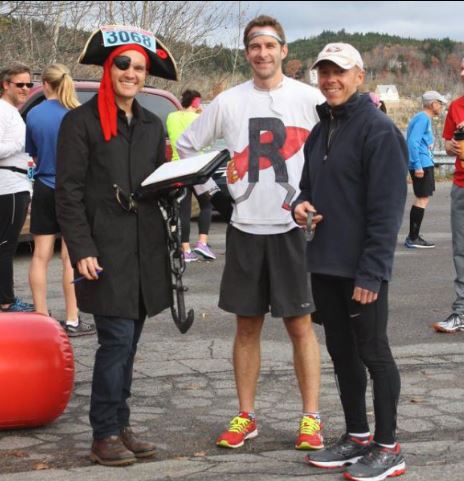 (traduction a venor)
By Andrew Wagstaff
Maritime Runner
Oct. 24, 2017
QUISPAMSIS, N.B. – The Run for Renee 5K series will wrap up for the year with the last of its seven races for 2017 on Sunday, Oct. 29.
Race director Dean Strowbridge is expecting a strong turnout for the event, which includes a point series that is close for males and females heading into the final race. The Run for Renee races are capped at 50 participants.
"We have 29 registered online, and I just found out there's a big bunch signed up at The Running Room as well," said Strowbridge. "We'll probably be sold out."
Being the last race of the series for this year, he is also expecting some "big name" runners to turn out in search of the course records, but said none have confirmed yet. James Murphy set the current course record of 15:35 in July of this year, one month after Sacha Hourihan locked onto the female record with a 17:49 time in June.
Awards for the series will be presented after the race, along with some giveaways.
"We're going to give trophies to the top three point getters for male and female," said Strowbridge.
"We don't normally give prizes, but at the end of the year we do, so there will be some random door prizes. We have some nice stuff."
Runners are encouraged to dress up in Halloween costumes, as many did at last year's October run.
"It's the most fun one of all of them, I think," said Strowbridge. "Everybody can just go for it, because it's the last one. It's looking like good weather too."
For more on the October Run for Renee 5K, visit here.